Today I am departing from my usual gaity to make a simple, easy, no-strings attached request.  The boy you see in the photo is our friend, Jonah.
Jonah has a rare genetic disease called Sanfillipo Syndrome. Children who inherit this disease develop normally until their preschool years when they begin to lose control over their behavior, their muscles and their executive functions. The conclusion of the disease is always death before adulthood.
Jonah's mom, Jill, fights tirelessly for Jonah and other children like him through her non-profit organization, Jonah's Just Begun. The good news is that there are possible treatments for children with Sanfillipo Syndrome, just not enough money to get the research and studies done.
Jonah's Just Begun is entered into Chase Community Giving's Facebook campaign. Please take a minute to visit Facebook and vote for Jonah. It's not hard, it won't hurt and it will help Jonah and his friends.
Last year animal humane societies won more money than children's health organizations. Animals won-$590,000 and Kids won-$60,000. That seems kind of sad to me.
While we like animals and want the best for them, we love Jonah and his friends more. We want kids to live.
You can use the links in the box below.
Thank you.
HERE IS HOW TO VOTE!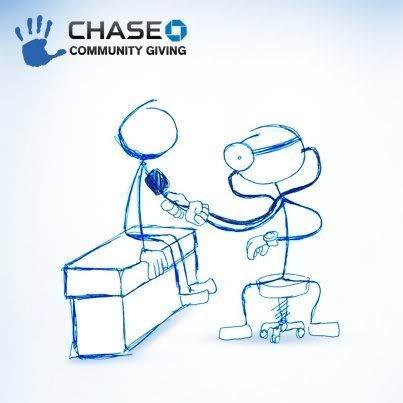 - First, log on to your facebook and find the Chase Community Giving page and press "like".
- Find Jonahs Just Begun and The Sanfilippo Research Foundation and Vote!
You only get two votes so make them count!  Voting has already started and goes through the 19th; that's one week to spread the word and get everyone to participate.
*************************************************************************************
Thanks for subscribing! Please join us on
Facebook
,
Google +
or
Twitter
.
Copyright 2009-2012 What Do We Do All Day?